Showing 1–32 of 78 results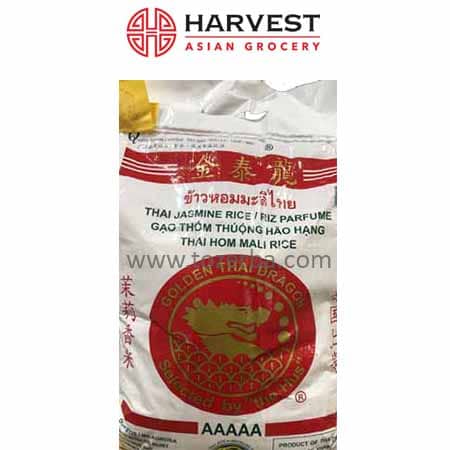 $

20.50
Red Dragon Jasmine Rice 5kg.
Jasmine rice (Thai: ข้าวหอมมะลิ; RTGS: Khao hom mali; Thai pronunciation: [kʰâːw hɔ̌ːm malíʔ]; Chinese: 泰国香米; Chinese: 茉莉香米; Tàiguó xiāngmǐ; literally: Thai fragrant rice) is a long-grain variety of fragrant rice (also known as aromatic rice).
Its fragrance, reminiscent of pandan (Pandanus amaryllifolius) and popcorn, results from the rice plant's natural production of aroma compounds, of which 2-acetyl-1-pyrroline is the most salient.
3