Showing 129–160 of 376 results
Sale!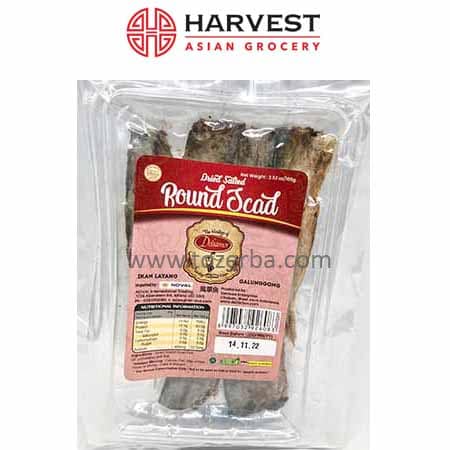 DELIAMOR Ikan Makarel Bulat 100gr – Dried Salted Round Scad – Ikan Layang.
Round Scad or "Galunggong" as it is popularly known in the Philippines is caught off the waters of the South China Sea. The fish is a staple for most Filipinos living in coastal areas. The pricing of Round Scad is considered a barometer of the economy of the nation with more than 7,100 islands.
Scad is prepared gutted and gilled and cooked whole (head-on).   The fish is usually prepared deep fried and seasoned with sea salt.  Round Scad is an oily fish with an evident mackerel fish flavor.  The meat when cooked has an off-white to light brown color.
Product of Indonesia.
38