Showing 1–32 of 56 results
Sale!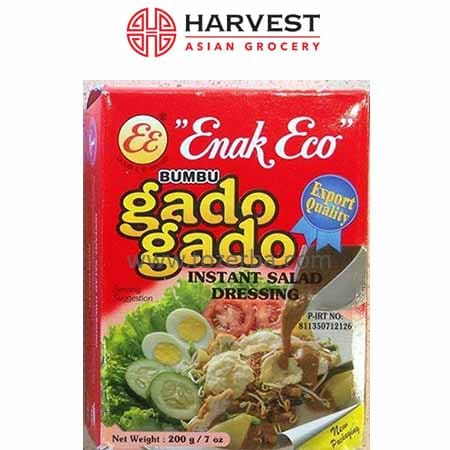 ECO Bumbu Gado Gado RED 200g.
Gado-gado is an Indonesian salad of slightly boiled, blanched or steamed vegetables and hard-boiled eggs, boiled potato, fried tofu and tempeh, and lontong, served with a peanut sauce dressing. In 2018, gado-gado was promoted as one of five national dishes of Indonesia.

Ingredients: Ground Peanut, Capsicum, Natural Coconut Sugar, Onion, Garlic Salt
Contain: Peanuts, Coconut
Product of Indonesia.
27