Showing 1–32 of 68 results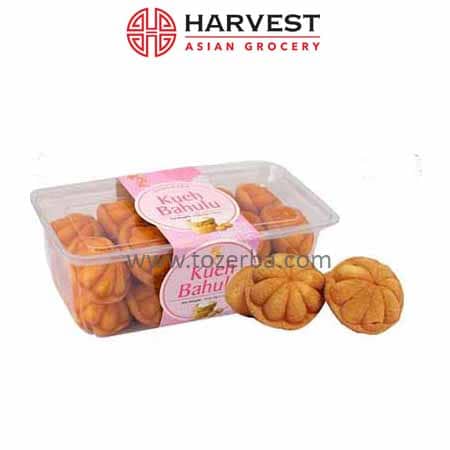 $

3.80
Kueh Bahulu 160gr.
Ingredients: Wheat flour, eggs, sugar, salt, pandan flavour, potassium sorbate (E202), citric acid (E330).
Kuih bahulu is a traditional cake or snack usually baked in brass moulds which usually come in all sorts of sizes and shapes like fishes, flowers and most commonly, sea shells.
As the main ingredient is egg, kuih bahulu is sometimes known as egg sponge cake.
Compared to many western cakes, it is much lighter, less dense and has a subtle sweetness.
That makes it much healthier than the usual cakes.
5